Hi to all my RTC ((((((((((Friends!!!)))))))))))
Some of you already know I work at a zoo... Well today I had my first ever visit from one of the kind folks I met at RTC. Junebug/June/Flower and her Husband Cory came to see my zoo today!! What super nice people!!! I had a great time with them. Here are a few pics I snapped! Enjoy!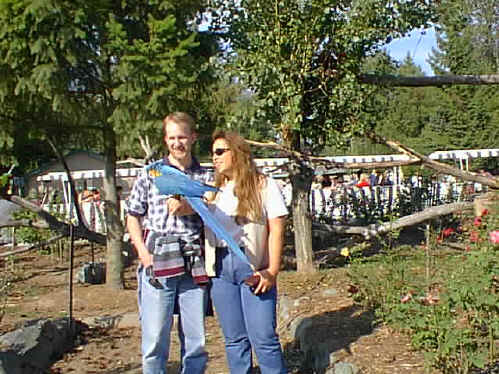 June and Cory got to meet my SweatPea (a B&G Macaw)!!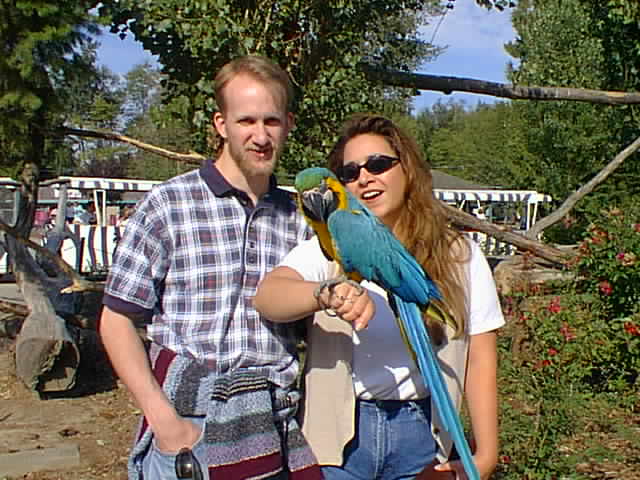 Here they are again, closer up! :)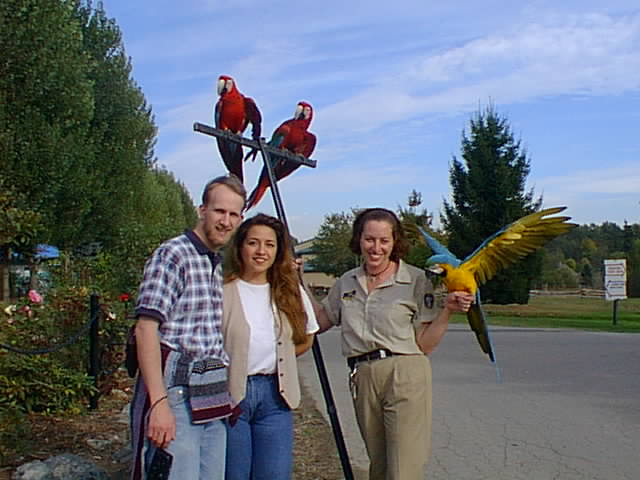 Here I am (Allie) with Cory and June... SweatPea on my arm. And 2 un-named GreenWing Macaws on the stick!!
It was great to meet you June and Cory!!!!!!!! I hope to see you again!! See you at RTC UpatSix! :)
-Allie